Semester project under the theme of "Bodies in Crisis" Regenerating individual and collective hope

​​​​​​​
What does a city look like in which the existing living space is evenly divided among the entire population?
In 2050, Vienna will grow into a city of 2.1 million and the entire living space will be divided among all inhabitants. Each person will have exactly 30m2 at his or her disposal.
A fridge with two doors on opposite sites
Living in a confined space requires privacy, communication and an understanding of sharing. Fluid furniture, which makes it possible to adjust the area of the flat according to time of day and use, unites all three elements in one design. 
The zick zack wall maximises wall surface, thus the useful area. All furniture and home appliances are build to be accessible from both sides.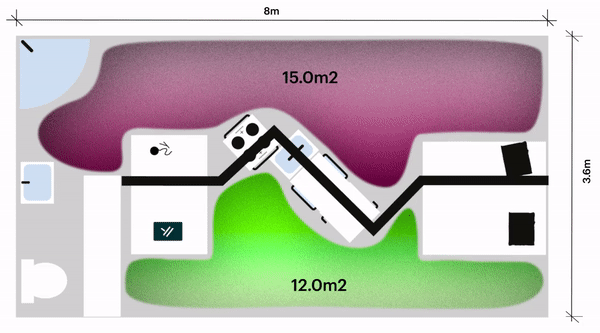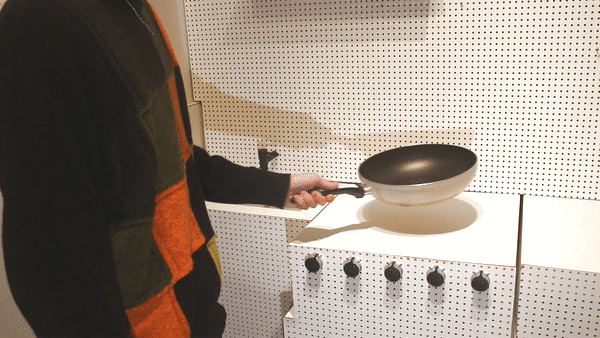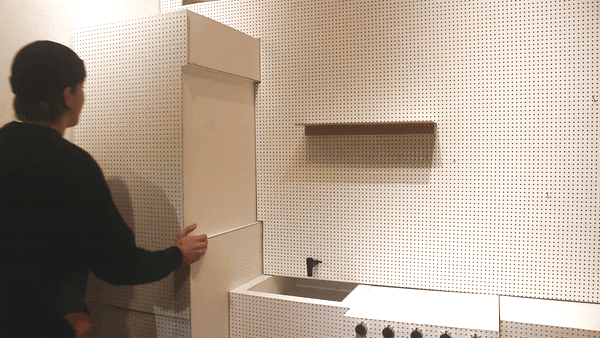 Above all, the design creates a tangible model to start a discourse about living in the future. 
- What new living dynamics could emerge? 
- What are the advantages and disadvantages of communal living? 
- How will we define the space in which we live? 
The report
"nachGefragt"
visits two of these residents, Lee and Gertrude, and takes a look at what life is like in a shared flat for young and old.
​​​​​​​