Semester project under the theme of 'Hungry Ghosts' 
Food in the Age of the Anthropocene.
This project was exhibited at "Creative Climate Care". Read more ...
❍ ❍ ❍
"Hydroponics with Lucy" uses the language of YouTube videos to show a different relationship between human and vegetables.
After setting up different kinds of 
hydroponic systems and gaining 
experience with growing food 
indoors, I quickly realised that as a 
city child my understanding of vegetables is very much different from reality. With the rising development of vertical gardens and enormous indoor farms, I wondered about the future of human and plant relationship.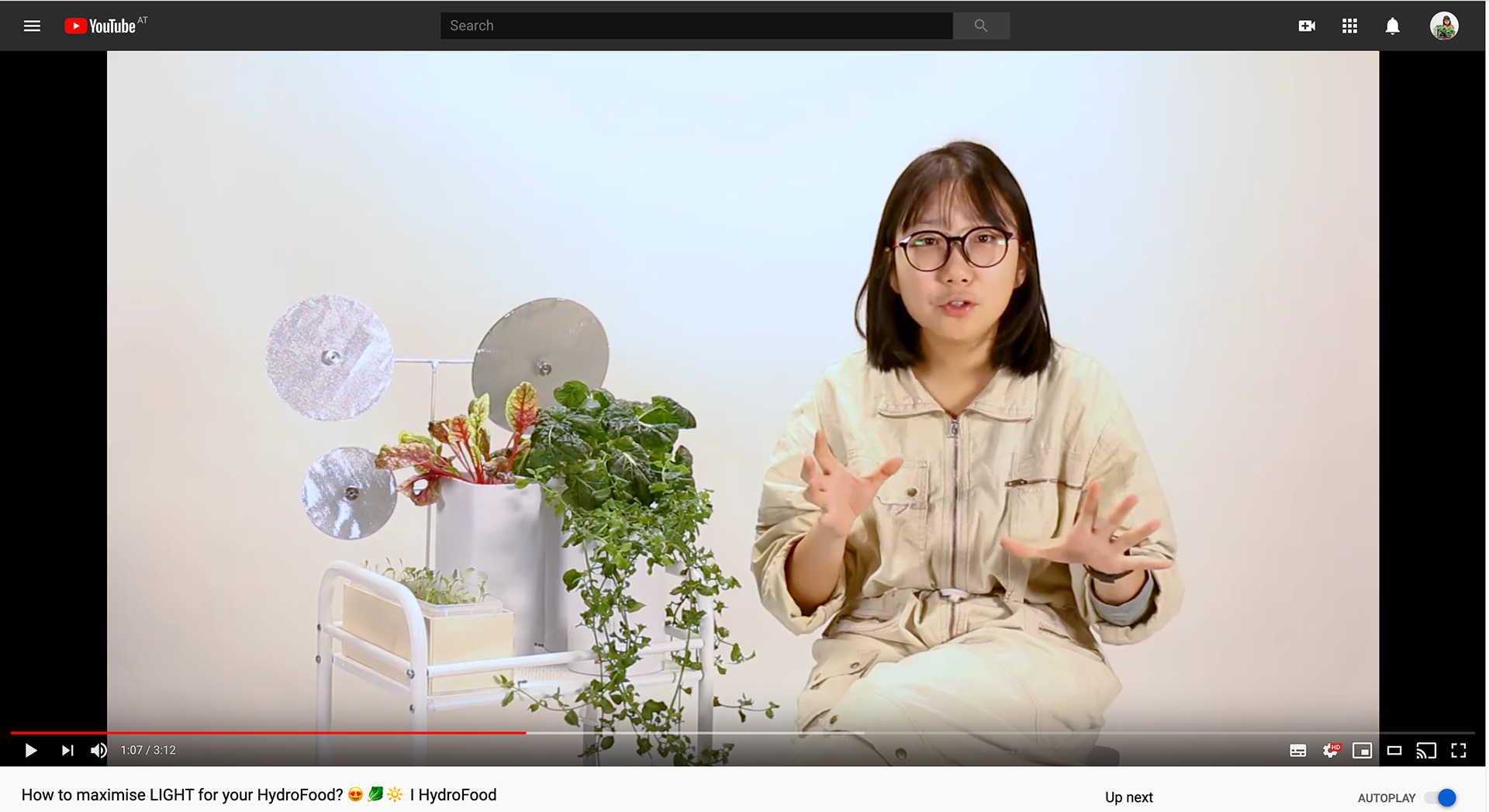 The result of my experience and research is a set of tools. 
They are fun to use, enhance the plants growth and push the interaction 
between human and plant. Through 
a series of YouTube videos aimed 
for the younger generation I want 
to present a lifestyle that can easily 
become reality.