Set in Austria 2030, Illegal Rain transports visitors to the future home of a farmers family facing permanent droughts.
This project presents the aftereffects of water scarcity and is an attempt to make climate change relatable and specific. 
With an eight armed drone on the dining table the story and emotions of a family learning to modify the weather to induce rainfall starts to unfold.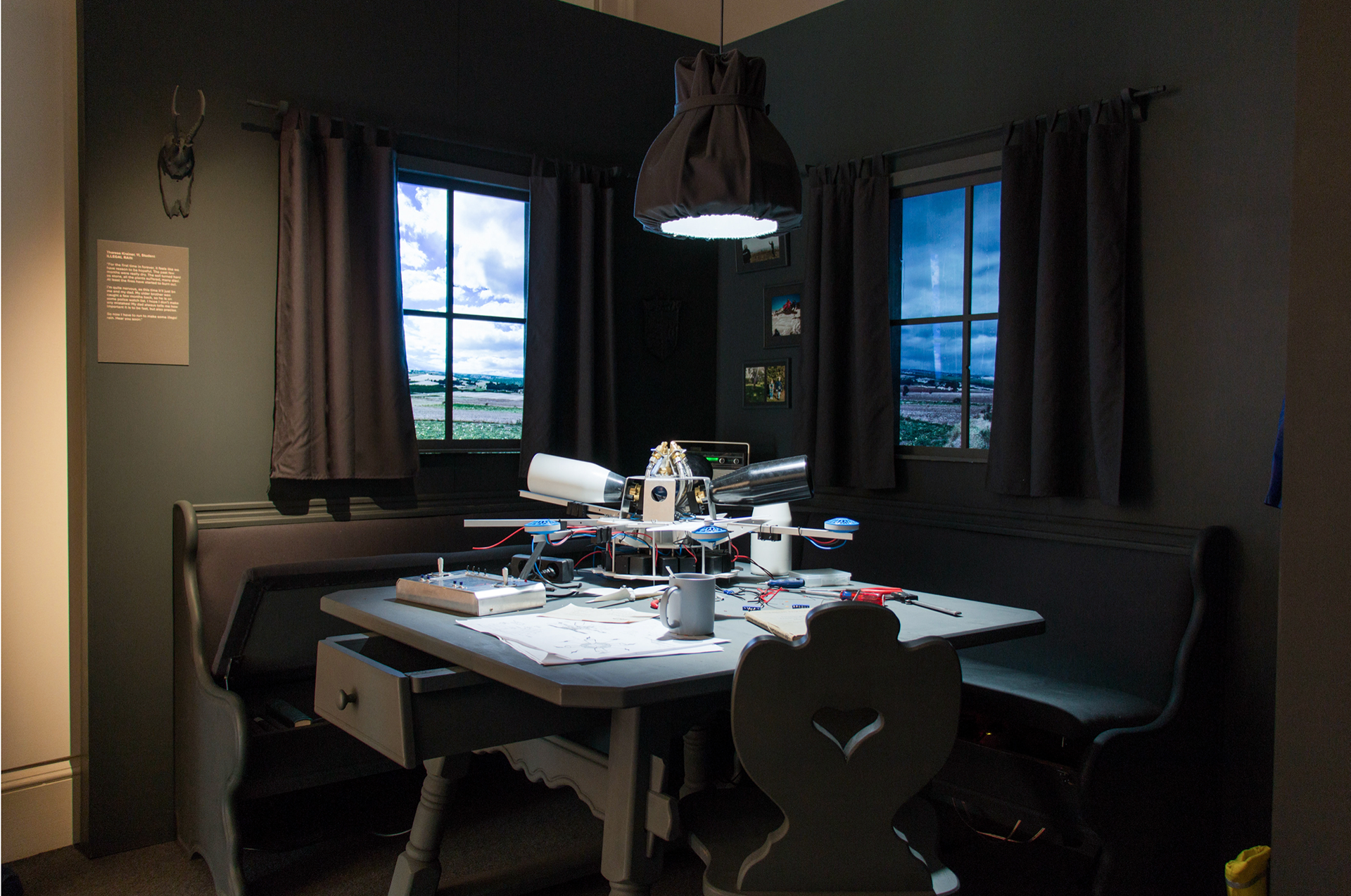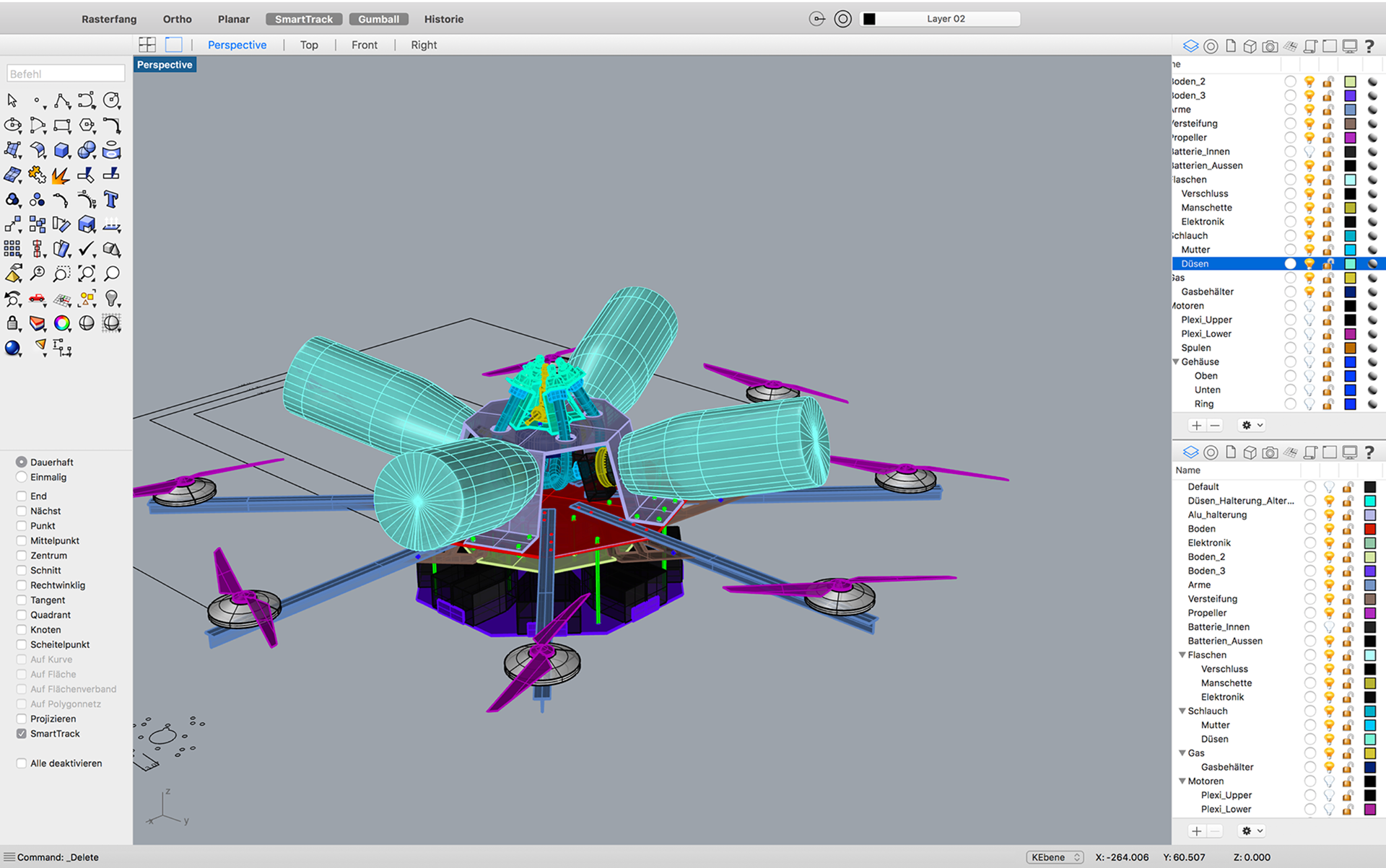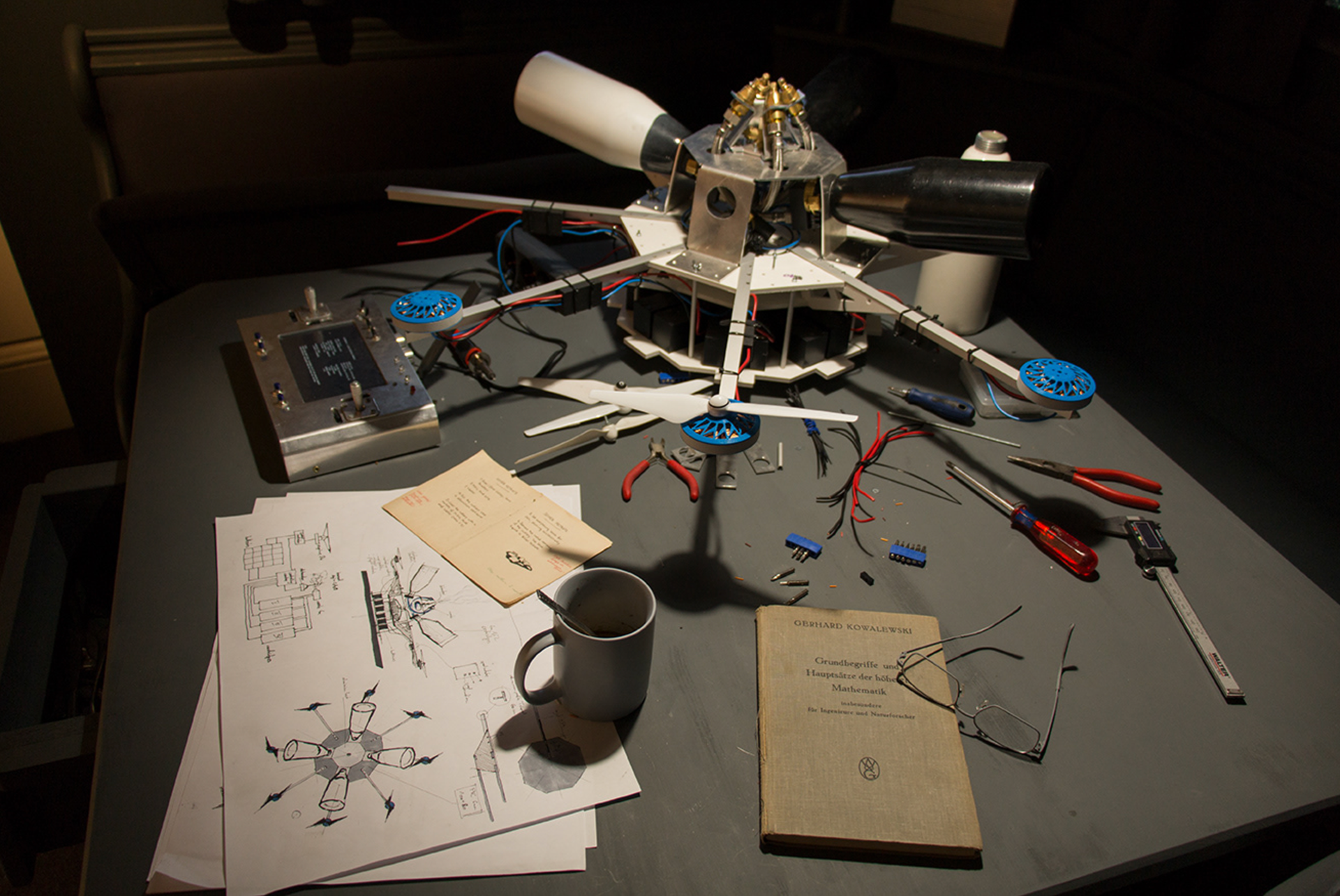 Families gather around dining tables not only to enjoy meals but also to discuss sensitive issues and make important decisions. The Stube's characteristic furnishing and everyday objects of a living space builds up the emotional connection to this Austrian family. By adding a twist to these objects and decors we bring in the rain making aspect and leave clues for the visitors to explore.
Family pictures on the wall and illegal ingredients for Cloud Seeding in the foldable bench seats. We want to create credibility by putting attention and effort into details, without becoming kitsch.